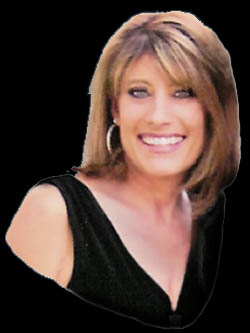 All through childhood I exhibited a unique gift for being creative and having a keen eye for "color." By the age of 12, I oil painted professionally, selling my paintings to an interior decorator. He noticed my mature gift while meeting with my mother at our home for a drapery consul. His admiration turned to dollars for a twelve-year-old child. Whether it was a still life seascape or floral scene, I was able to create the paintings for him and his clients, using perfect colors and shades. When I went to beauty school at the age of 18, I had simple aspirations.
I only wanted to be a manicurist, believing this was the best way to put my artistic gifts to work. In addition, I could make a steady living.
The director of the beauty school persuaded me to become a full fledged cosmetologist rather than a manicurist.
Since that time, I have never stopped learning. Some of the certifications I have received are:
Vidal Sassoon's "Classic Cutting Course"
Champion's Hair Academy
Russ Park's school of "Clipper cutting" and "Scissor over comb technique."
Matrix's Classic Cutting
Advanced colorist for Logics International; division of Matrix
Goldwell's advanced color class
Cinderella hair extensions
Ultress hair extensions

Dream Catchers

extensions
Brazilian Thermal Reconstruction (Cadiveu Brazil and Marcia Teixeira original product/services)
I specialize in long hair. I have helped many people grow their hair long who have been unsuccessful previously.
If you have any questions, please don't hesitate to ask.
Thank you very much for your business.
Its always a pleasure to serve you
Call me at 661-547-0282 or
Send me an Email
Copyright © hairbystacy.com. All rights reserved